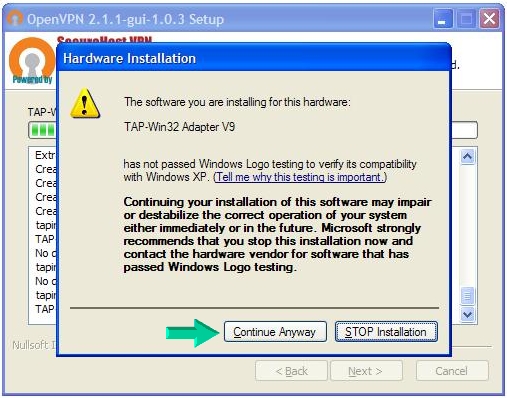 Click Continue Anyway to install the Virtual Tap Network Adapter for Windows.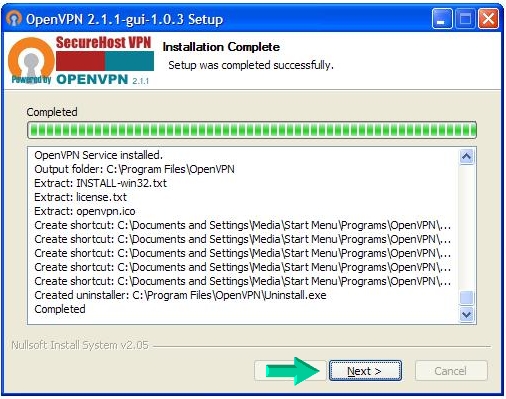 Click Next your OpenVPN installation is completed.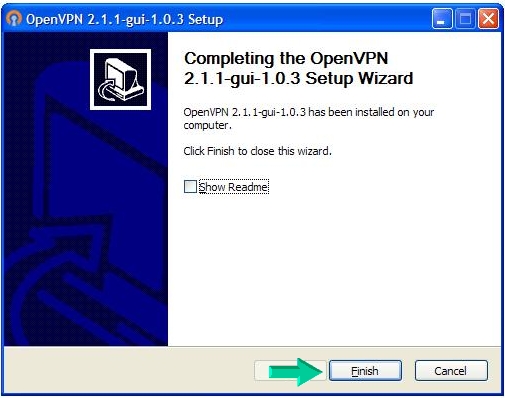 Click Finish to close the OpenVPN Wizard.
The first OpenVPN TRAY ICON APPLET is red when not connected. The second TAP NETWORK APPLET has a red X when not connected.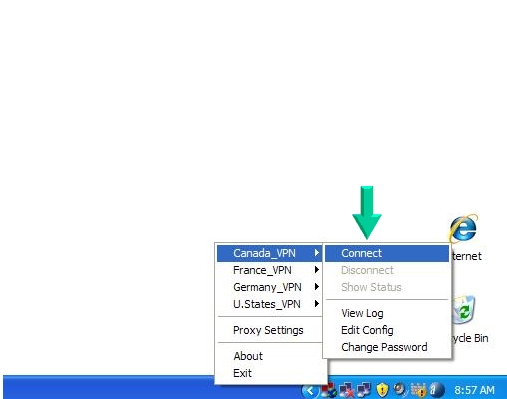 Right click on the OpenVPN appet and select one of the SecureHost VPN Gateway servers to connect to.
Enter your username and password that was sent to you by email for connecting to our SecureHost VPN gateway servers.
You will not be able to connect if you use the password for your Web Client Panel. You have 2 passwords, 1 for logging into your Web Client Panel and 1 for connecting to the VPN Gateway Servers. Notice the OpenVPN tray icon turned yellow while connecting.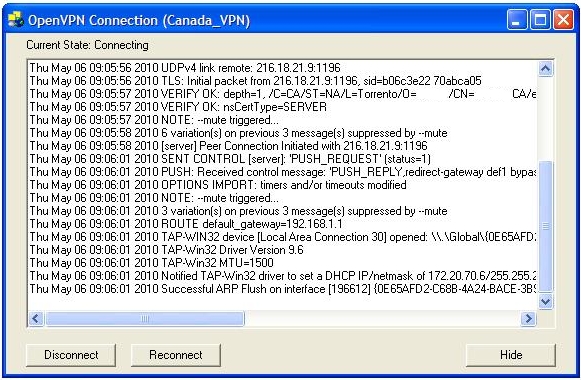 In the process of connecting with VPN gatway server and the OpenVPN tray icon is yellow.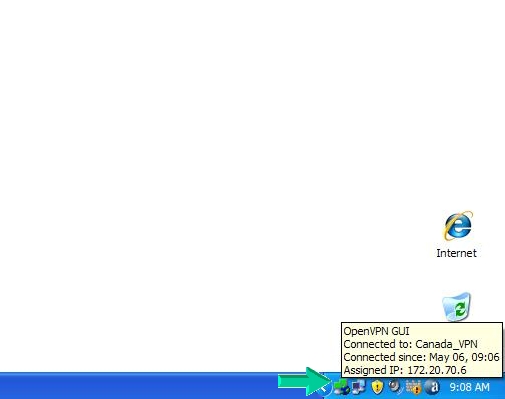 Connected to SecureHost VPN gateway server. Notice the
OpenVPN tray icon turns green when connected and the red X is gone from the TAP NETWORK APPLET
.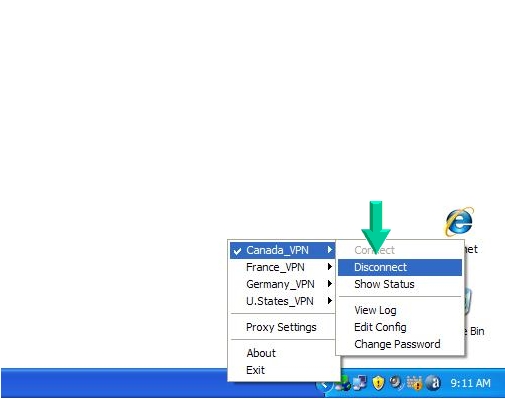 Right click on the OpenVPN tray icon applet and select Disconnect to leave the Virtual Private Network.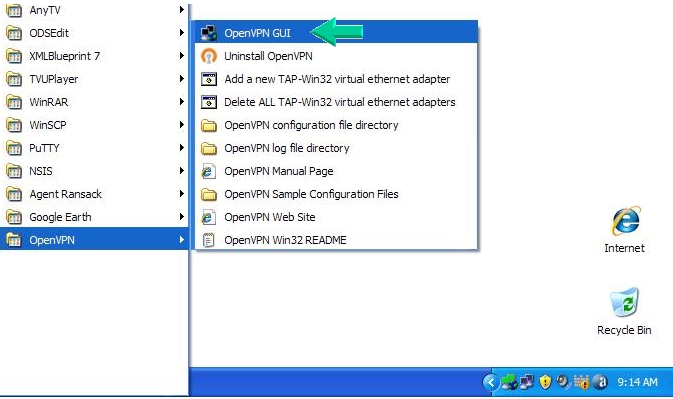 If you select exit on the OpenVPN tray icon applet your OpenVPN tray icon applet will be removed from the task bar. To put it back on the task bar. Go to START - ALL Programs - then OpenVPN - then click on OpenVPN GUI as the above green arrow shows. It will restore the OpenVPN tray icon applet back to your task bar.